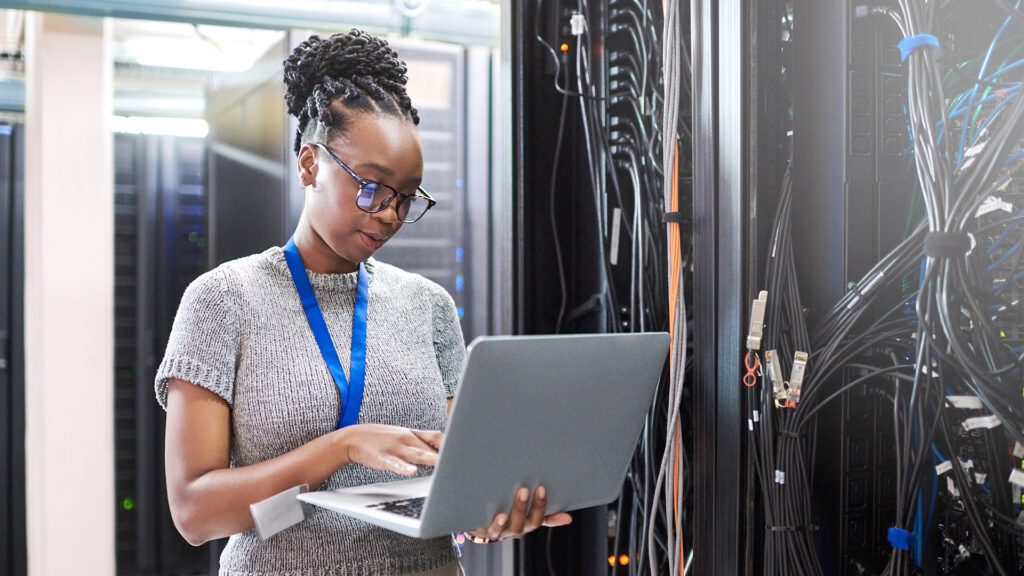 The key to our success is our team of industry professionals. Through a combination of organic growth and strategic hiring, we have assembled an experienced, industry-savvy leadership team, who guide our teams. Through a combination of practical knowledge, training, and clearances, our people bring the skills and expertise needed to take on our clients' challenges today while helping them anticipate tomorrow's requirements. We don't just hire talent, we invest in exceptional people who are passionate, forward-thinking, and results-driven about what they do. 
Openings at Compu Dynamics
Are you ready to take the next step in your career? Explore our current opportunities and apply today.
We are a diverse group of tech-savvy professionals who are motivated by leading the digital transformation. Our culture is one of unlimited opportunities which celebrate the passions, skills, and ideas of our team.
At Compu Dynamics, we strive to help you thrive. Our workplace is one where you can be inspired, engaged, and innovative. If you want to unlock your potential and accelerate your career growth, Compu Dynamics is the company for you! Your success is our success.
We strive to provide a healthy work-life balance through company events that bring the team together as life is too short not to love where you work.
Compu Dynamics Core Values
We are always looking for people who can bring new ideas and life experiences to our team. If you are looking for a place that values your curiosity, passion, and diversity, then you need to apply!
How Our Application Process Works
All qualifications are listed in the job posting and are provided to help you select the position which best fits your experience and aspirations. Please pay close attention as the recruiter reviews applications with these in mind. You can apply for any open position we have, if a current Compu Dynamics employee has referred you please note their name on your application as we offer a referral bonus. 
If you do not see an opportunity today, please reach out to our HR team at hr@compu-dynamics.com and send along your resume. We are always looking for talented team members.
Once we have received your application, we will review it and determine if there is a match between your qualifications and our business needs. 
If your application is selected, an HR representative will contact you to conduct an initial phone screen. If the phone screen goes well, your packet will be forwarded to the Hiring Manager for review. If the Hiring Manager decides to move forward, he/she will reach out to speak to you or set up a face-to-face interview. During the interview, we will try to find out more about your experience and motivation for wanting to work for Compu Dynamics. The interview is also your opportunity to ask questions about the position, department, and the company as a whole.
If your application is not selected, you will be notified via email.  
Compu Dynamics' employees are the key to our continued success. We are committed to the health and well-being of you and your family. That's why Compu Dynamics provides choice and flexibility in a comprehensive benefits program.
Interested in going back to school? As a reward for continuing your education, we offer tuition reimbursement! Full-time employees may be eligible for up to $5,000 per year.
Other benefits include EAP, four weeks of paid time off, and 401k with a company match of up to 4%.
For our full-time employees, we offer the following benefits:
Our voluntary benefits include:
Compu Dynamics provides equal employment opportunity to all individuals regardless of their race, color, creed, religion, gender, age, sexual orientation, national origin, disability, veteran status, or any other characteristic protected by state, federal, or local law. Further, the company takes affirmative action to ensure that applicants are employed, and employees are treated during employment without regard to any of these characteristics.
All employment offers are contingent upon the successful completion of our pre-employment drug screening, background/criminal check, and motor vehicle check.